Category
Branding, UI/UX
Role
Designer at Scout Studio
Date
January-May 2016


Developing a Brand
Developing a brand for ChargeRx meant designing for two very different audiences. Buyers of ChargeRx's "dual-device discs" are hospital executives who are seeking a product that is sleek, clean, and highly desired. Users of the product, however, come from all walks of life, united by the hospital waiting room and a dying device.To design a brand that serves both audiences, we developed a recognizable mark complemented by clean, straight-forward typography. Avoiding the typical red or green motifs of charging competitors helps ChargeRx fit in to medical settings.
Designing for Usability
The dual-device discs were often confused by users in testing as devices that could charge phones by simply being underneath them. As we saw this confusion more and more, we designed the label for the device to be universally understandable. Through many iterations, we found that it was imperative to illustrate the full image of how the disc works, with an "action color" to indicate where the cords pulled out from the device and how to power it on.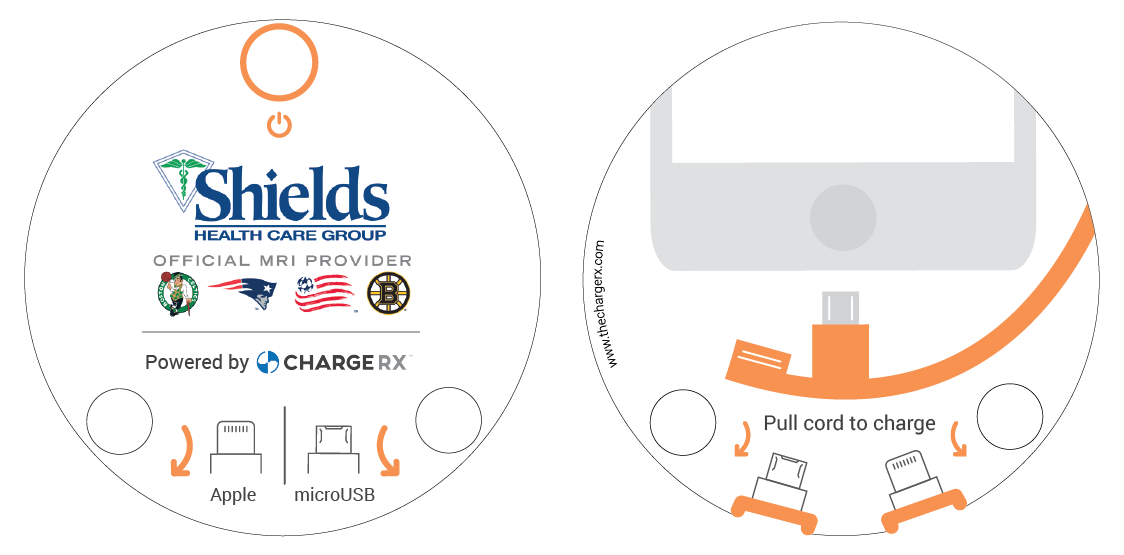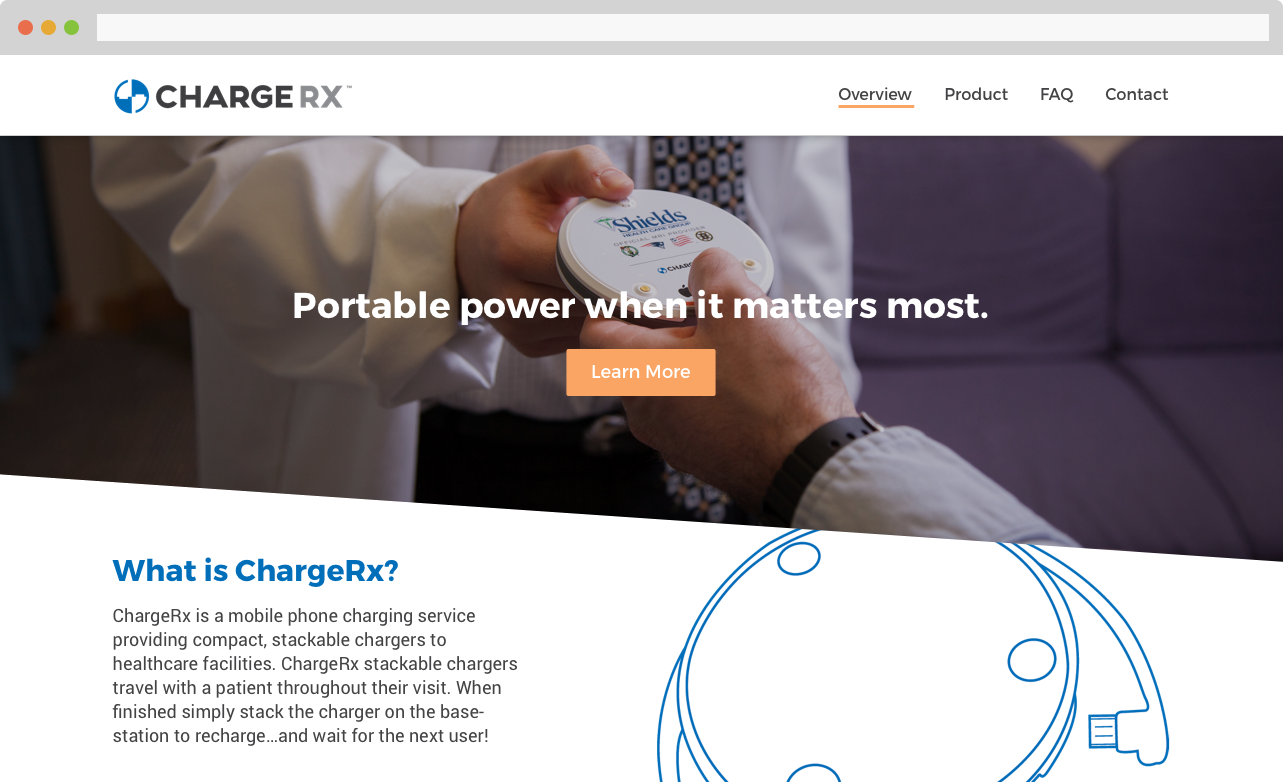 ChargeRx
ChargeRx is a startup working to "power the patient experience" by offering portable charging options to the healthcare industry. The solution is a disc with the capability to charge an iPhone and MicroUSB device simultaneously. Scout worked to establish a brand, design labels for the charging devices as well as develop marketing collateral and a B to B website.All work in collaboration with Isabel Mendez, Jennifer Heintz, and Josh Svoboda.
Copyright 2018 Christina Allan